Three chimpanzees were reportedly kept in barren cages only for over two years at the Bukit Gambang Safari Park in the West Malaysian state of Pahang. The plight of the chimps, imported from Nasu World Monkey Park in Japan in 2015 with the approval of the Ministry of Natural Resources and Environment (NRE) of Malaysia, was recently exposed in an article in online media outlet Free Malaysia Today. You can read the full story regarding the treatment of the chimps by clicking here.
The chimps, named Gonbei (male) and two females named Botan and Sumomo, were reportedly never given access to any form of enclosure/exhibit during their time at the Bukit Gambang zoo and had only spent time in cages alone. Photos and a video reveals the tragic condition the chimps were kept in.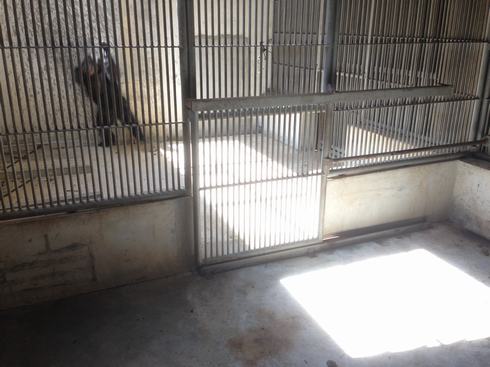 The company which owns the zoo, Sentoria Group Berhad, are about to open a new zoo on the holiday island of Langkawi in North of West Malaysia called Langkawi Nature Park. There are currently two chimps at the zoo and we believe they are the same chimps who were at Bukit Gambang Safari Park. We have contacted Sentoria to ask about the whereabouts of the other chimp and if she or he has died. We are still awaiting for response from them.
There are sanctuaries in Africa which will be able to accept the chimps. We have informed the company to allow the chimps to be sent to Africa but have yet to receive word from them.
Below is a video of one of the chimps at the Bukit Gambang zoo. We do not own this video.