Please take action to help orangutans and chimpanzees at Zoo Negara. Here's what you can do now:
Sign and share

our petition

on Change.org
Retweet our tweet,

click here

to retweet now.
Zoo Negara, Malaysia's most popular zoo, has been keeping a dirty secret for many years – housing orangutans and chimpanzees in cruel conditions which may also be abusive.
The zoo, which opened in 1963, is in the Malaysian capital Kuala Lumpur and is a current member of the World Association of Zoos and Aquariums (WAZA). In 2019 it was reported that the zoo was under investigation by the Malaysian anti-corruption authorities.
In late 2018 we contacted the zoo to question the keeping of chimps and several orangutans in tiny cells during the zoo's closing hours after photos were revealed to us. We estimate that these apes are kept in the cramped cells longer than they are allowed into an enclosure as the zoo is closed between 5.00 pm and 9.00 am the day after. It is unknown if all of them get a chance to be outdoors daily.
This means the apes may spend over 12 hours daily in conditions which may also be detrimental to their psychological wellbeing. However, till this day the zoo has not announced any action to provide acceptable, spacious living conditions to allow the apes to live comfortably and display natural behaviours.
Meanwhile, the zoo has pandas from China, and over US $20 million have been spent on them, while the Malaysian government forks out over half a million dollars annually on the upkeep of the bears. In 2019 at least $1.7 million dollars were spent.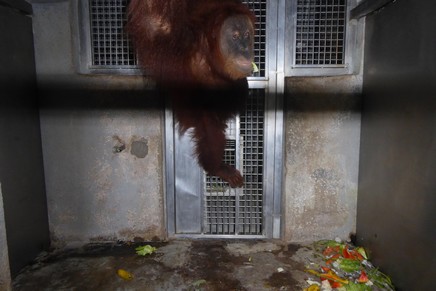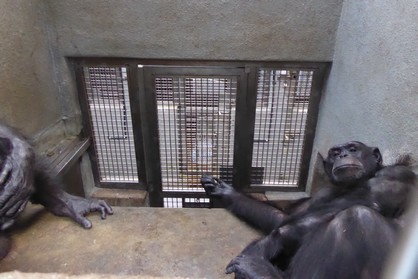 What can you do? Share this article, tweet and sign our petition (see above) and boycott Zoo Negara until they vastly improve the lives of their orangutans and chimps.