Please take action for the orangutans and chimpanzees at Zoo Negara by retweeting our tweet, click here to retweet now. More action plans will be posted on our website soon.
The national zoo of Malaysia, Zoo Negara, a World Association of Zoos and Aquariums (WAZA) member, has been keeping orangutans and chimps in tiny, barren cages, where the apes seem barely able to move, for years. This is a cruel manner to keep these intelligent animals in. This zoo keeps pandas from China, over US $20 million have been spent on them, while the Malaysian government forks out over half a million dollars annually on the upkeep of the bears. In 2019 at least $1.7 million dollars will be spent.
While tens of millions have been spent on the pandas, orangutans, the iconic animals of Malaysia and Indonesia are being treated very differently. Zoo Negara, which is reportedly under investigation by the Malaysian Anti-Corruption Commission on allegations of corruption, has been keeping orangutans in very tiny concrete cells, where the apes spend over 12 hours a day when the zoo is closed. We have conveyed our concerns to the zoo, who appear to show little interest in improving the lives of the orangutans. Besides, chimps are also kept in the same, shameful manner.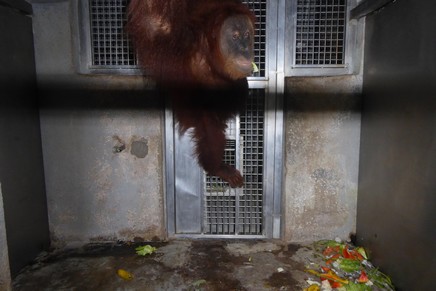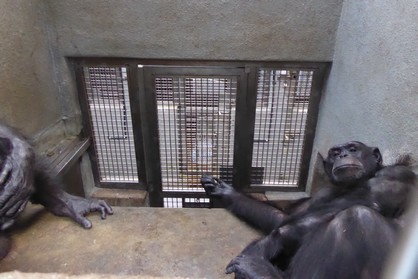 Meanwhile, we have also informed Zoo Negara that the outdoor Bornean orangutan enclosures need to be significantly improved. Yet months on the zoo appear to have done very little to provide a better quality of live for the red apes when they are on display to zoo visitors. The current enclosures lack:
Arboreal locomotion opportunities. It is important for zoos to try and mimic orangutans' life in the wild and allow them to exhibit their natural behaviours. Here's an example.
Lack of hiding areas. Zoo animals need to be given the opportunity to hide from public view when they desire. Not being able to do so can increase stress on the animals.
Lack of shade from the rain and sun.
Lack of enrichment items. Enrichment is one of the most important elements for zoo animals, to keep them physically and psychologically active while promoting natural behaviours.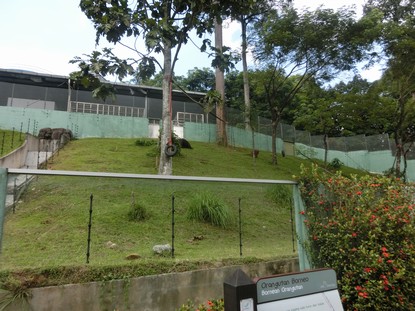 What can you do? Share this article, tweet (see above) and boycott Zoo Negara until they vastly improve the lives of their orangutans and chimps.