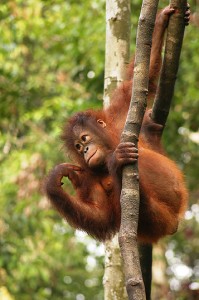 Friends of the Orangutans (Malaysia), also known as FOTO, is a Malaysian orangutan NGO registered as a non-profit with the Companies Commission of Malaysia (SSM). We focus to advocate for Malaysian orangutans on two fronts, captive and wild. Its current director is Upreshpal Singh, a Malaysian.
We also seek to increase public awareness of the plight of orangutans and to get locals involved in our team to help preserve Malaysian orangutans.
Our work in Malaysia has revealed mismanagement of captive orangutans while those in the wild face huge challenges for survival. We also speak up for other captive wildlife when they need a voice.
If you have questions or are a passionate Malaysian looking to volunteer with FOTO, do not hesitate to contact us, you will be working with a highly dedicated & passionate and well focused group in Friends of the Orangutans.
Contact us here
Join us in our Facebook page
Follow us on Twitter